Installation prices are the same every day of the year, including public holidays.
Monday to Friday 6am-5pm. Saturday 6am-3pm.
Chemical Controllers
We are the Authorized Service Agent for Chemigem in the Sunshine Coast region. Supplying and servicing all brand of automatic chemical controllers.
Handrails & Ladders
We can install a large range of different handrails and ladders, to suit all of your pool and spa needs.
Stainless Steel or Plastic varieties, with multiple colours available for our plastic range.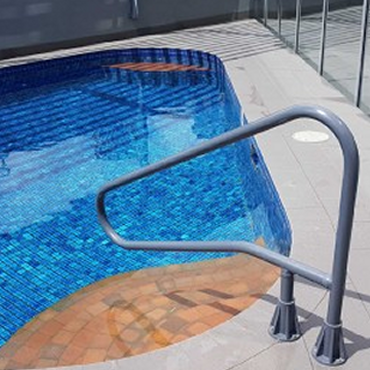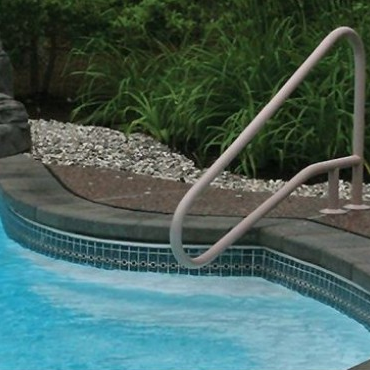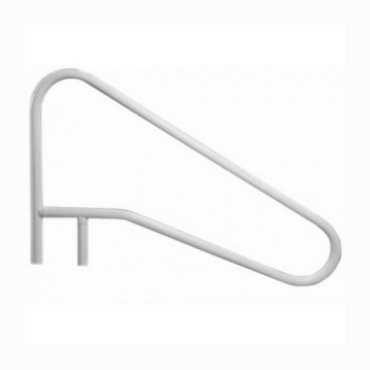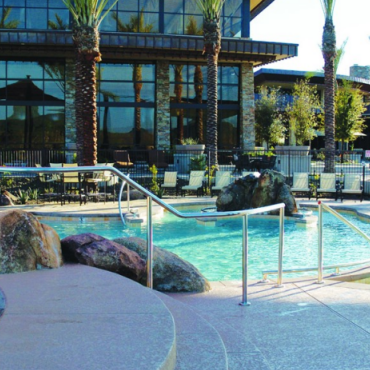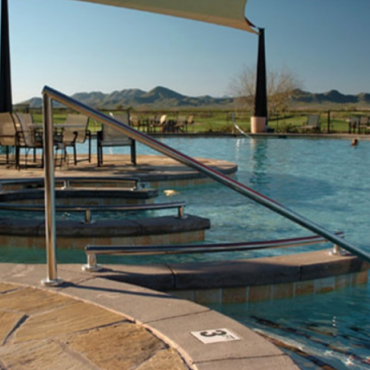 Pool Equipment
Looking for some new pool equipment, or an upgrade your existing system?
We sell and install all pool equipment.
We do not install items that have been purchased online, so check with us first!
Pool Gates
Adjustment and/or replacement of pool gates, hinges and latches.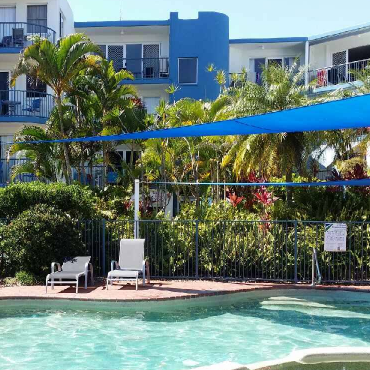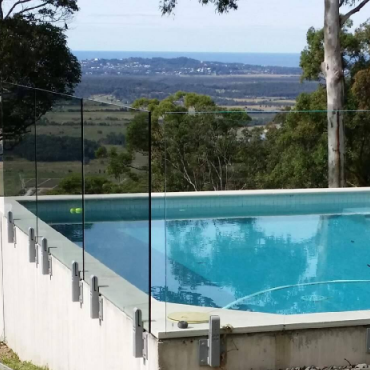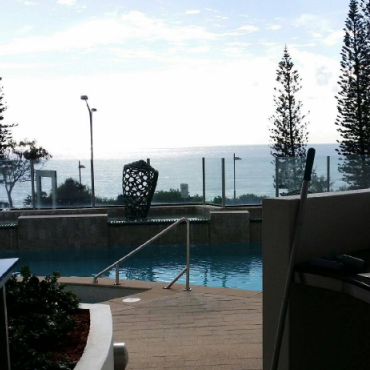 Pool Lights
Installation and/or replacement of pool lighting.
Change the mood of your entertainment area, with some great lighting options!
Available in a variety of colour and design options.

Low-Level Salt Chlorinators / Magnesium Pools
Did you know there are now low-level salt chlorinators, that in the same size pool, you will only need 40kg of salt or magnesium?
In an average size pool of 50,000 litres, you will need 200kg of salt. In cases of heavy rain, this is a huge cost to replace, even bigger if you chose to run your pool on Magnesium.
We can sell you a Pool Controls XLS28 900 that retails for $2,840, for $1,650 including GST. Installation is $99. This unit will run a pool of 50,000 litres. A huge money saver on salt or magnesium!

Pebble Pool Initial Care [New]
If you have a new pebble pool, it will need to be brushed every day for a month. Not doing this will result in a white residue in your pool, that will be impossible to get rid of. Some of our customers have been using a pool cleaner for this, with very disappointing results. The entire surface really needs brushing every day.
The second issue with a new pebble pool is: the PH continues to increase each day for the first few weeks. This needs to be tested every day and adjusted with acid. You will need a test kit, like a Four in One Test kit often supplied by your pool builder, if not by us for $22 dollars. We continue to see pools where a future buyer will have to consider a new surface into the price of the property, just because it was not looked after from the start.
If you have any further questions on this please call and we can give you a price for brushing and adjusting the chemical levels for the first month. Price depends on the size of the pool, and where on the Sunshine Coast it is located.

Stainless Steel Fittings [New]
We can supply you with stainless steel fittings for your pool and spa from Flolux. Safety suctions, water aerators and water jets.